ANCHOR V2
I started working on ANCHOR 2 in December of 2014. I saw that there were many flaws with the original ANCHOR so took the original apart and built v2 from the bottom up. I upgraded it to wheelchair motors which have more torque and are more efficient electrically and space wise. This ANCHOR is much more efficient in other ways too, for example voice synthesis is done on a dedicated chip opposed to being done on a windows computer in the original ANCHOR. The sensors and integration is also more efficient. Sensors are updated 20 times faster than the first ANCHOR and more sensors are available for use such as a humidity sensor all the way to a carbon monoxide gas sensor. ANCHOR is fully equipped and ready for AI To be programmed into it.


Link to ANCHOR Demo at USF

This first section includes the December 2015 updates to ANCHOR



This is a good view of what he normally looks like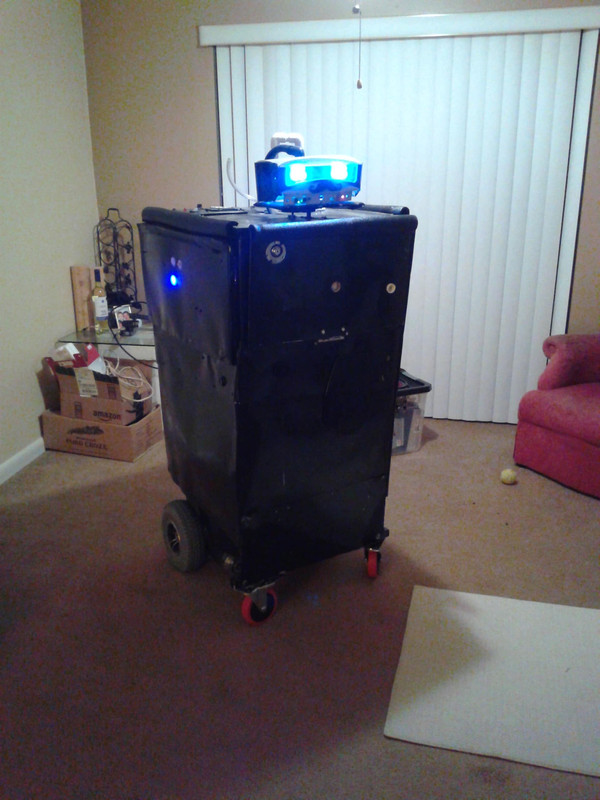 ANCHOR has many doors and hatches to allow access to the inside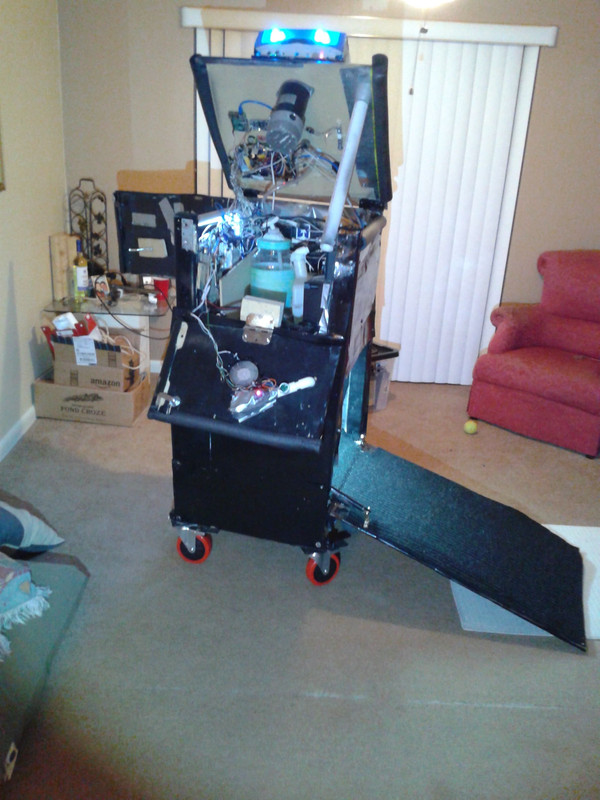 A closer view of the main hatch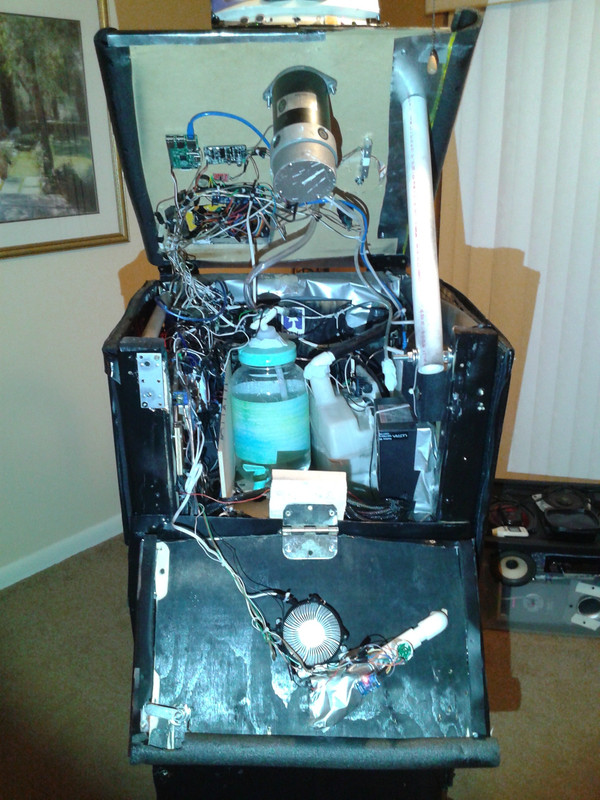 Another view of the hatch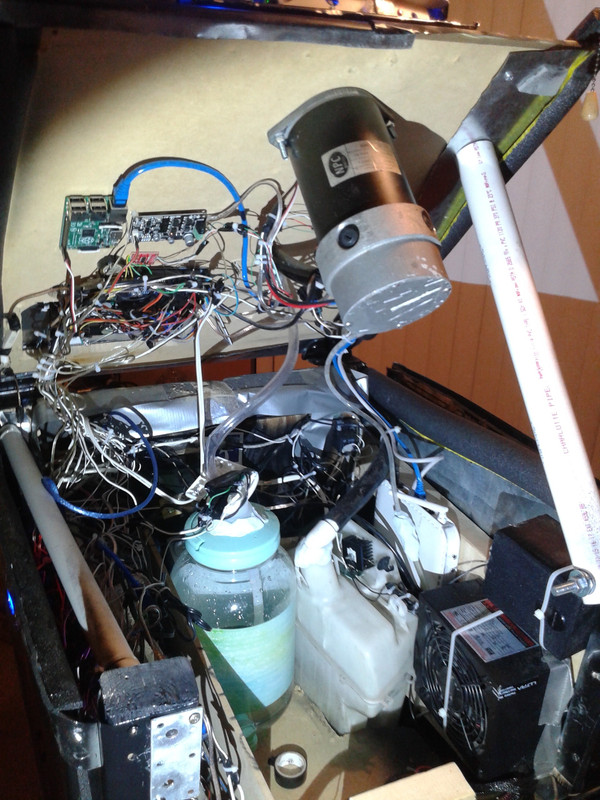 This is ANCHOR's "nose" it has 2 different gas sensors that ANCHOR can use to detect harmful chemicals in the air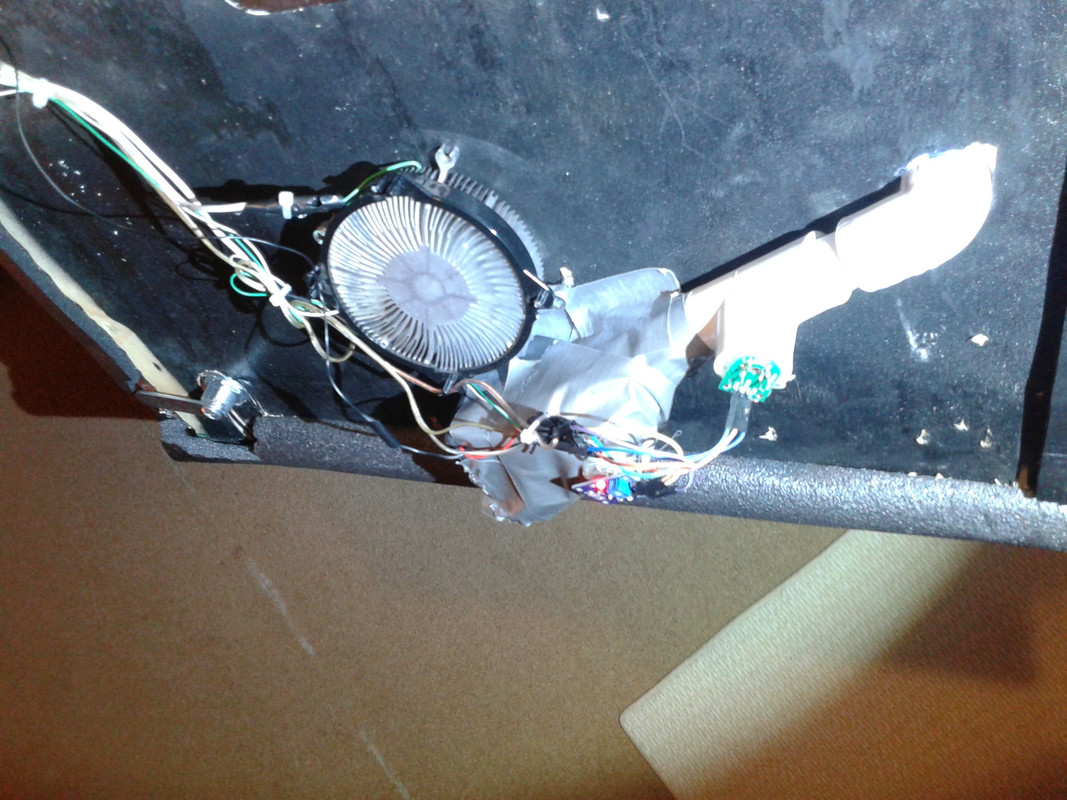 New side panel view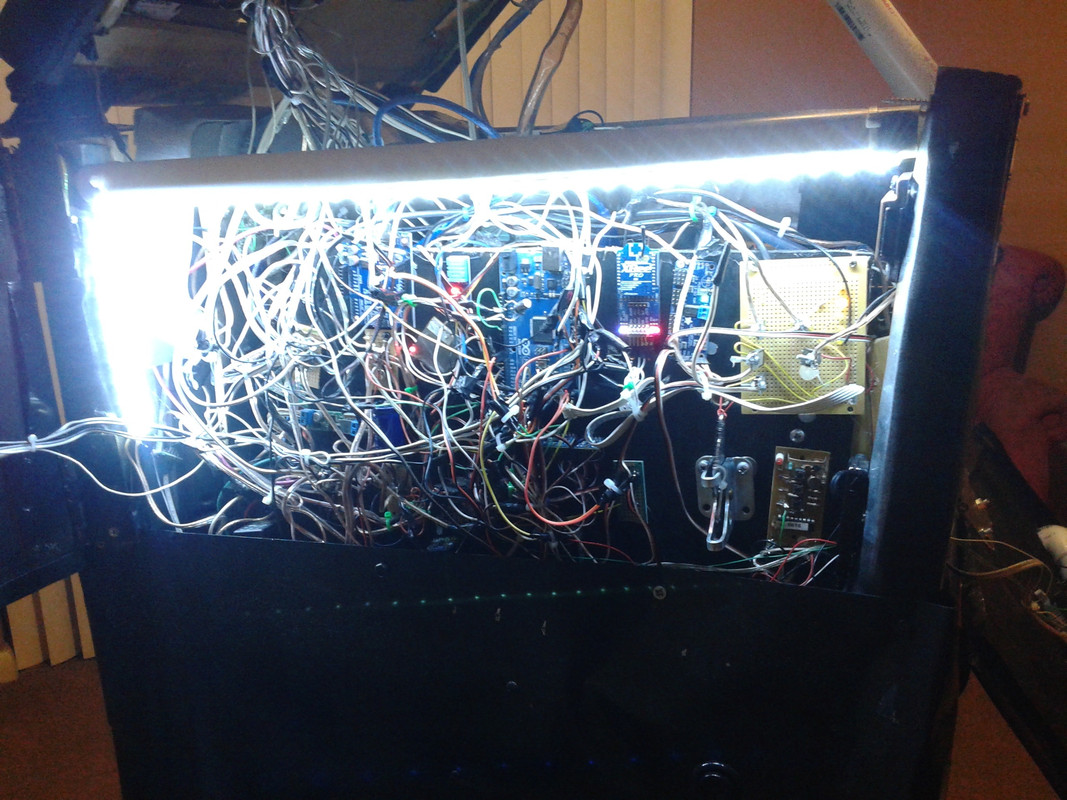 This is the cargo door where ANVIL will be stored and deployed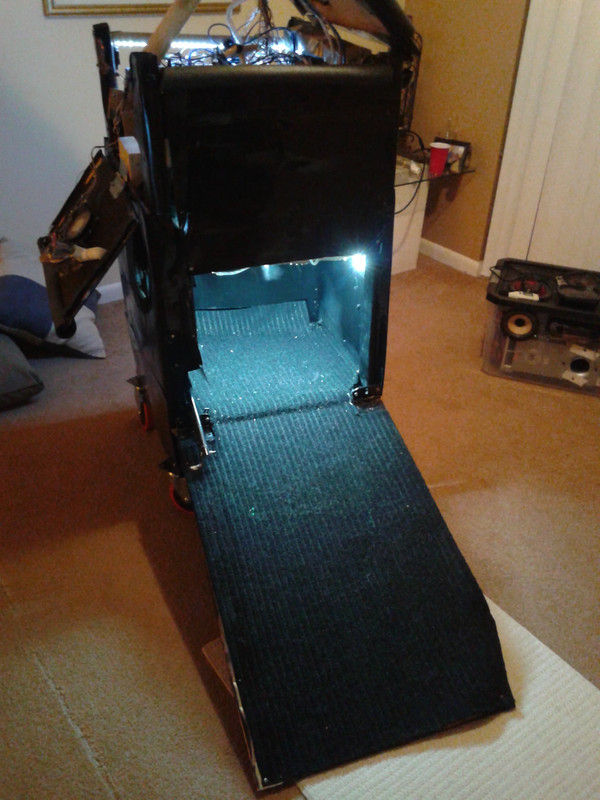 Closer view




View from behind ANCHOR and new rear controls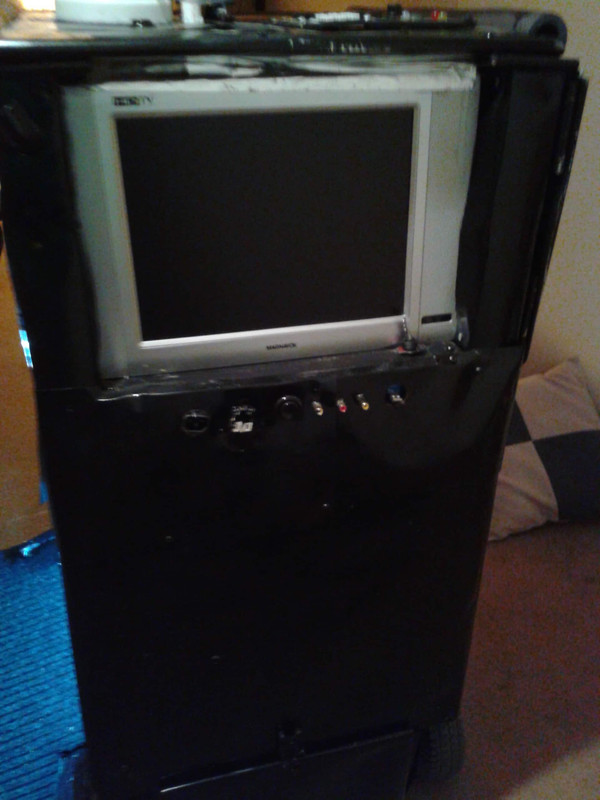 Control panel located on top of ANCHOR




New view of ANCHOR's head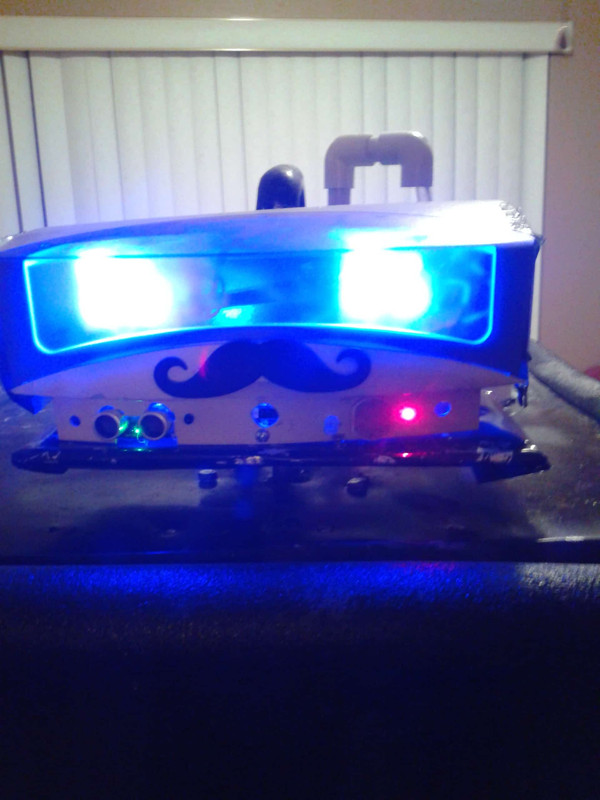 So the pictures below are a little bit older, in December of 2015 I was able to do A LOT of work on ANCHOR! So everything above is newer below is older.




Me and my buddy here




The electronics are mounted sideways to save space. An acces door with a electronic lock is used to protect it, That is 90% of the electronics in ANCHOR




This is the back of ANCHOR. The USB programming port and AC in are located here. Also the computer moniter and a large arcade button to control power to it




New ANCHOR's Head, notice there are 2 sets of 4 LEDs as to give him the appearance of human eyes. These eyes are also full RGB and are capable of different colors depending on ANCHOR's mood. And yes his mood changes, He will start complaining if his batteries are low or if he can't "See" anything.




Here is a older video demonstrating the power of the new motors



ANCHOR v2 is equipped with a side door that folds down into a ramp and allows a robot the size of ANVIL or smaller to travel inside of ANCHOR. This is what the linear actuator now does instead of lifting the head



Here is a example of what it will look like when it works, ANVIL needed higher traction tires to go up and down the ramp, It does work succesfully now, It might be a while until I uploada a video of it though


Text and Images © 2015 Frank Magazu.