Party Box v2.1

So this is the Party Box, or the Rave Box, or the Concert box, or simply a "Boom box". Despite there not being a real name for it, it still exists. It is composed of a huge storage container with a car system in it. It has a dedicated low powered subwoofer and 4 car speakers. 2 of which are 3 way. It has a pioneer head unit as well. Included a built in phone charger, a LED controller, Bluetooth and a AUX. It has a built in SLA battery and is also capable of running off of AC power.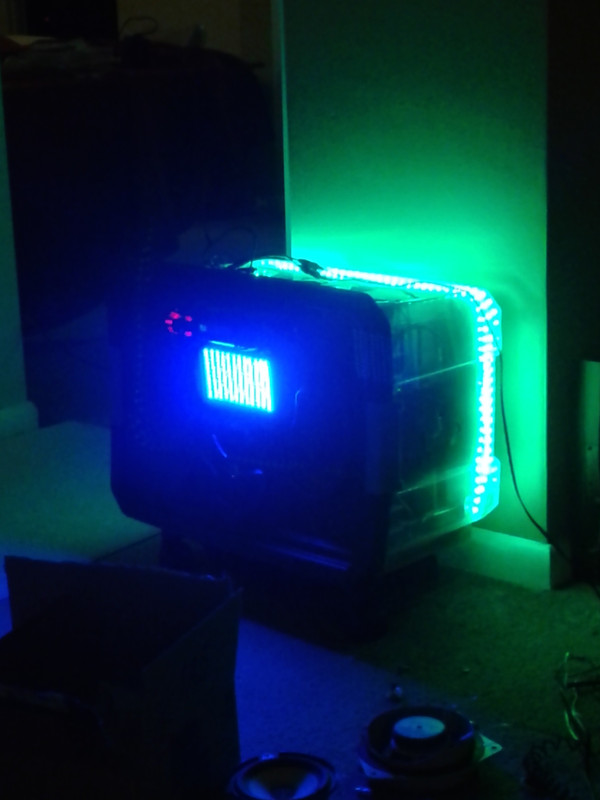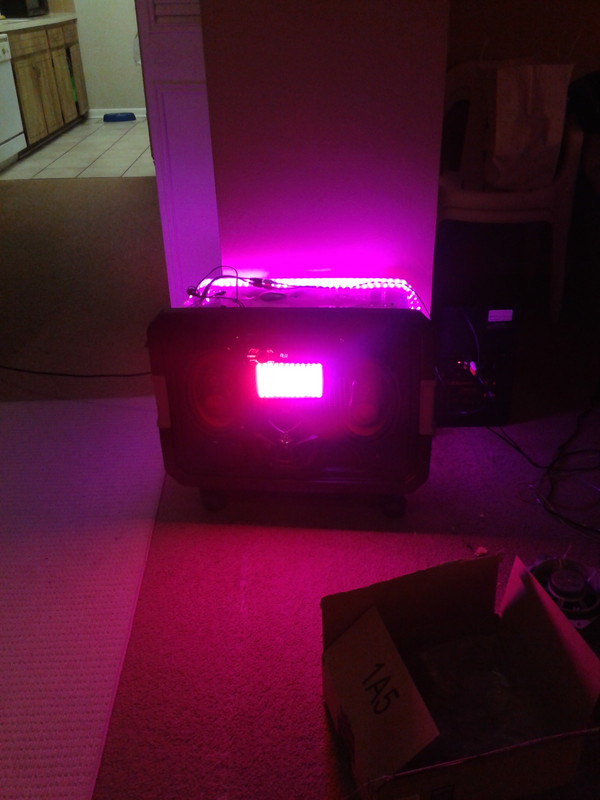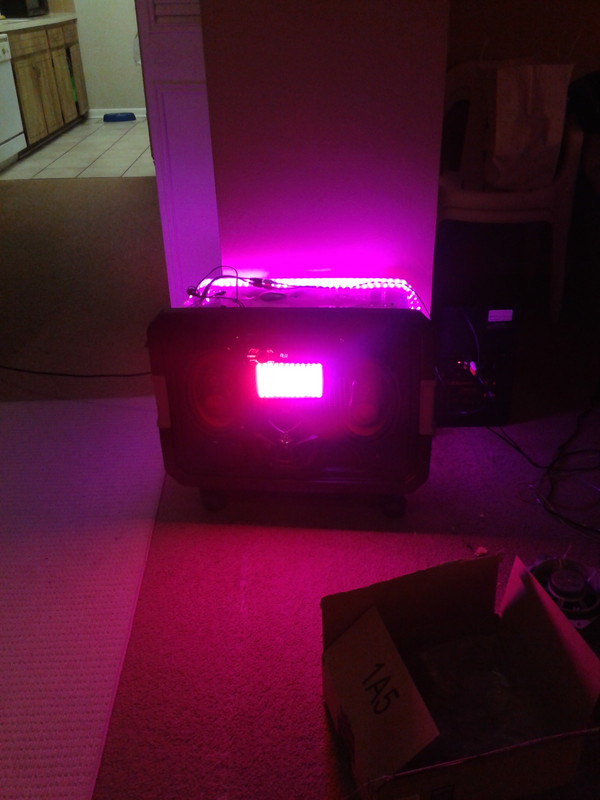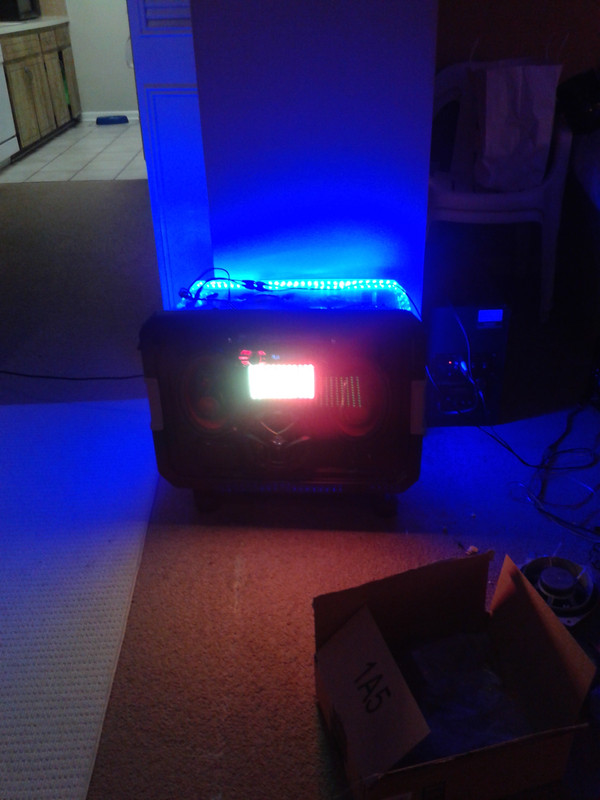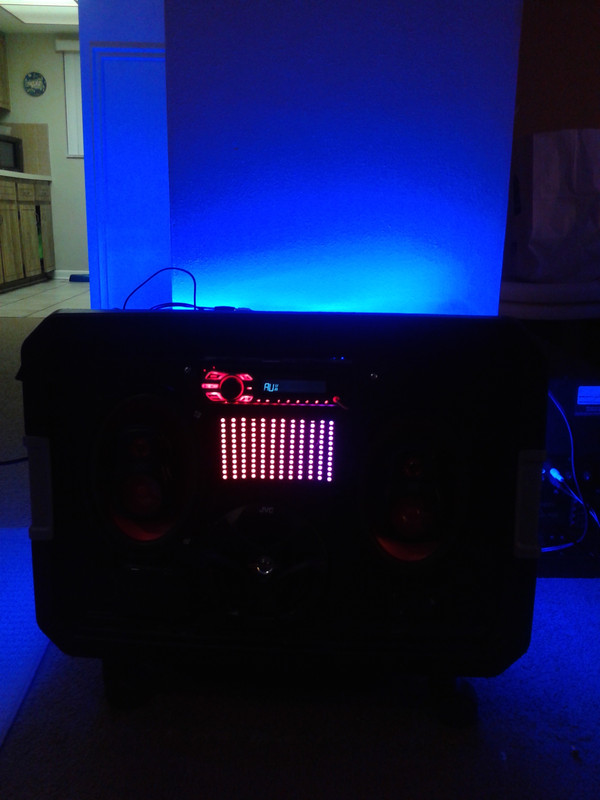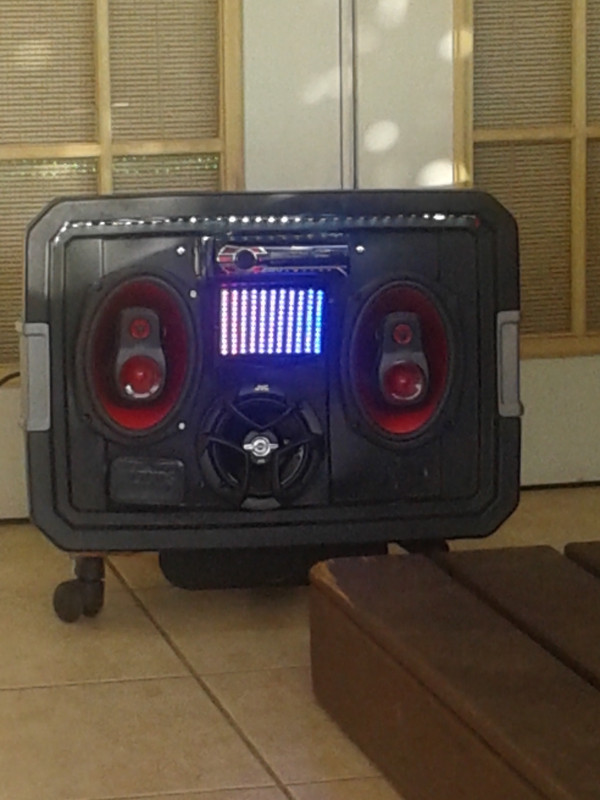 The following pictures are old, this is pre Party Box v2.1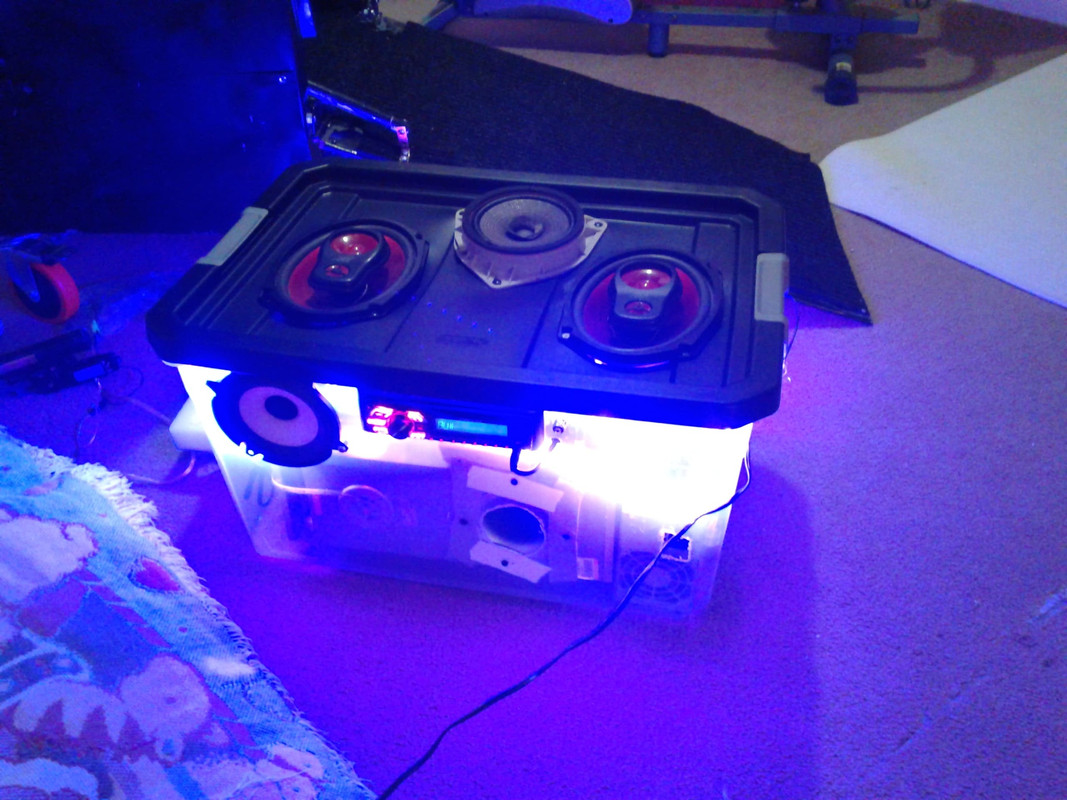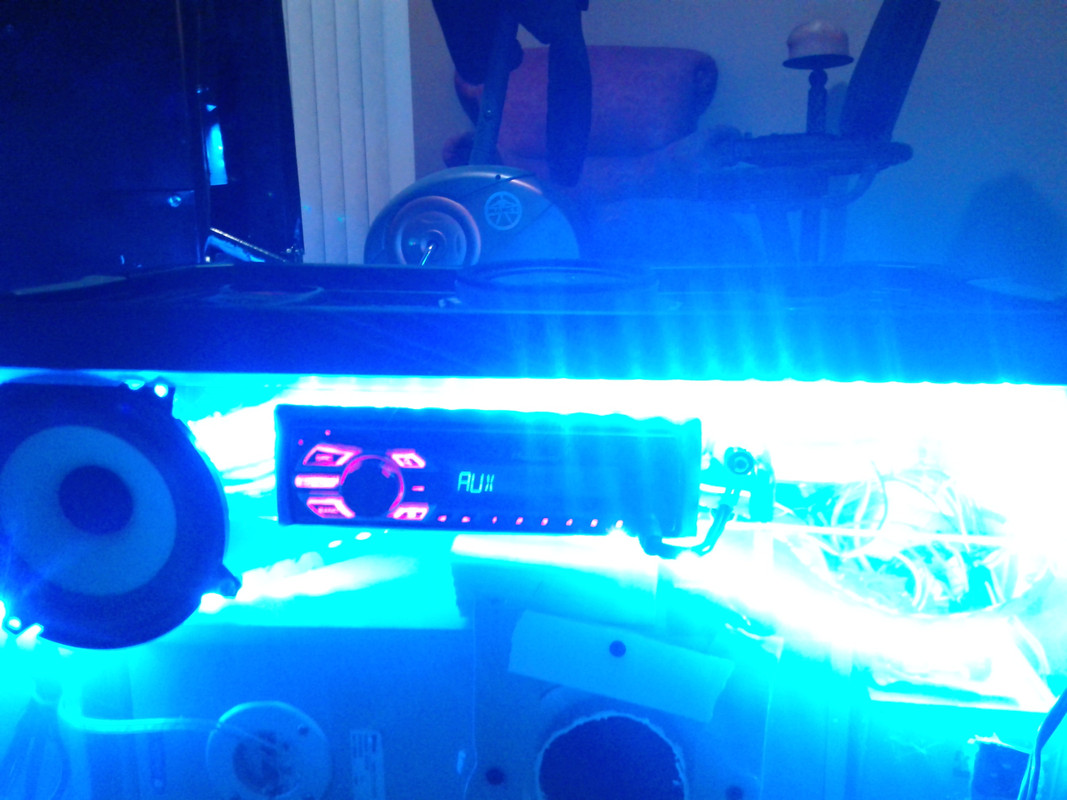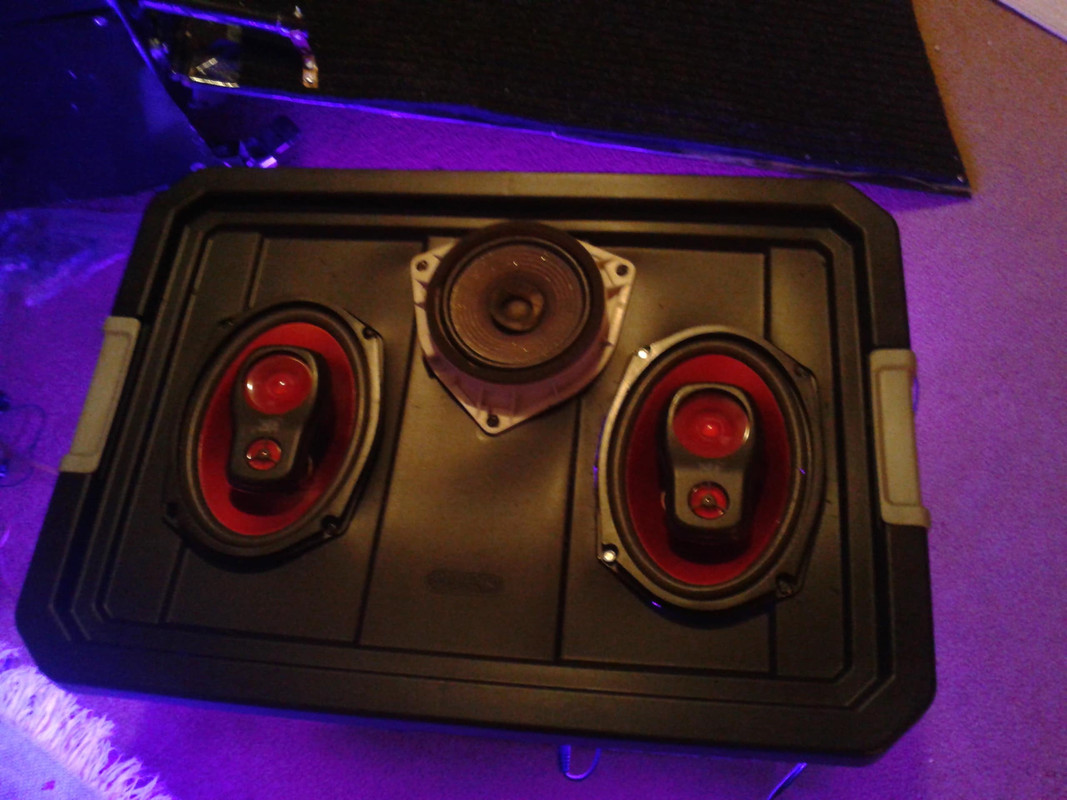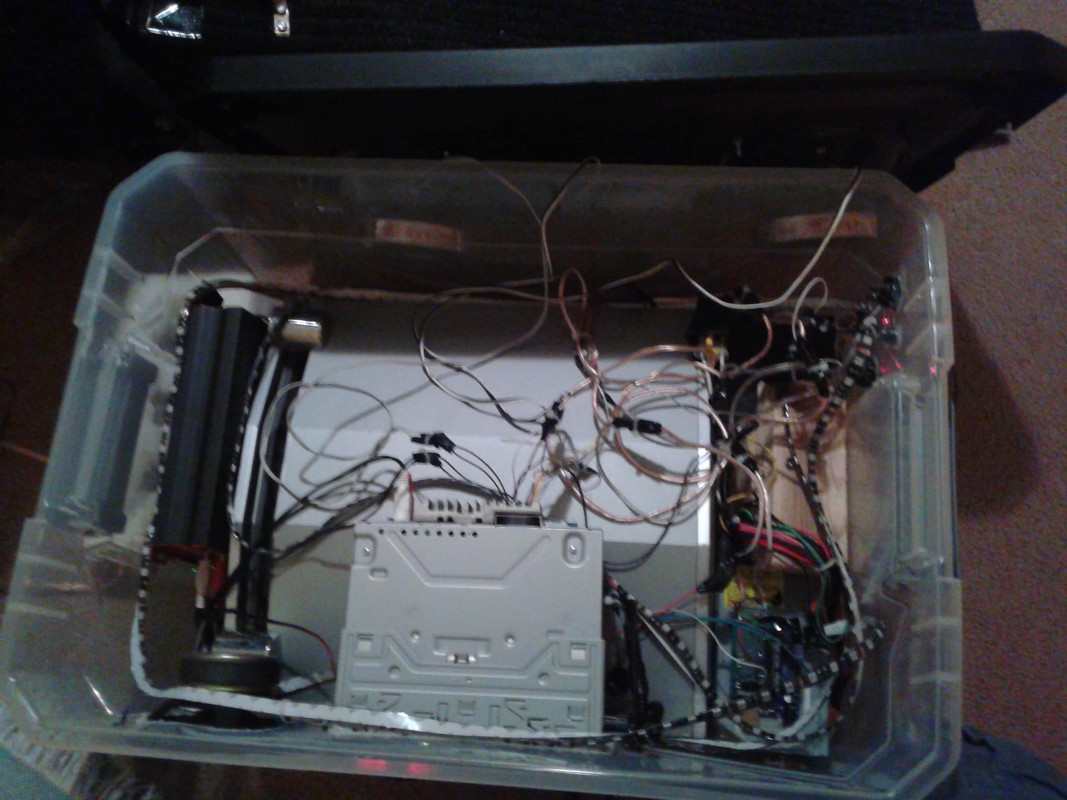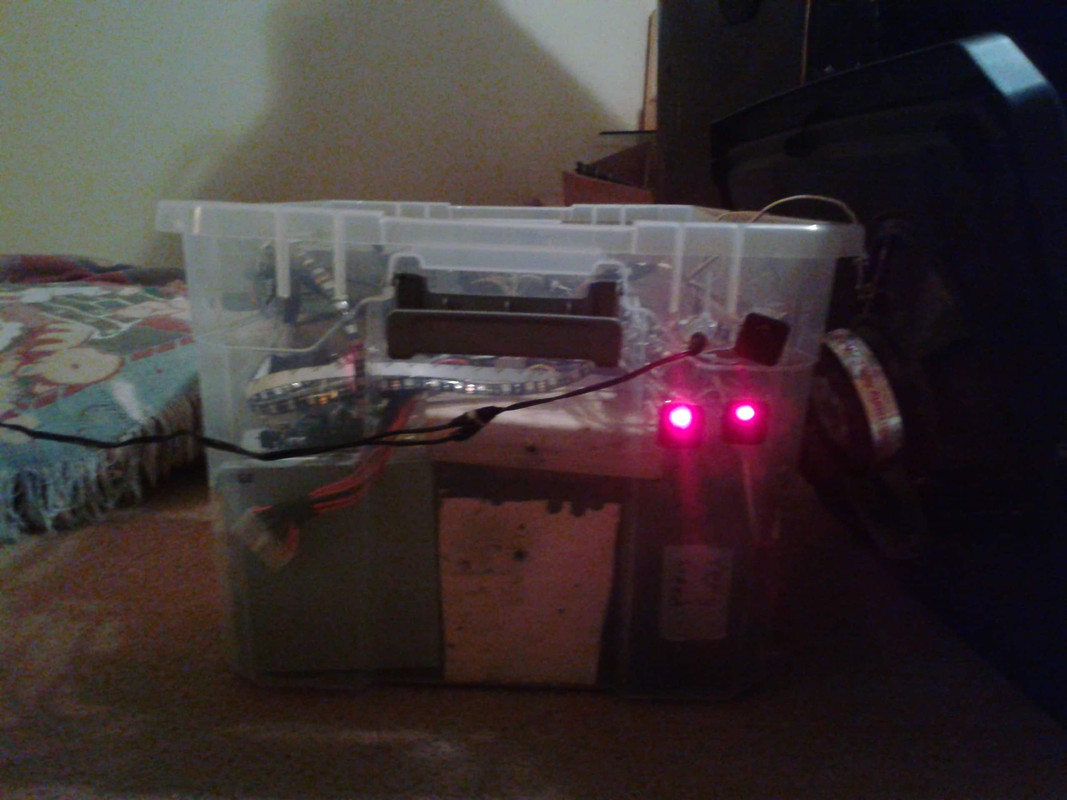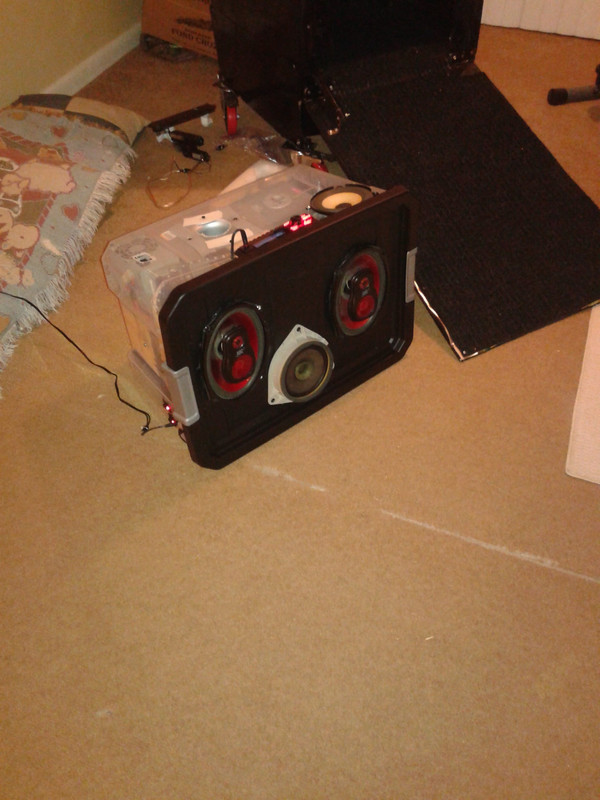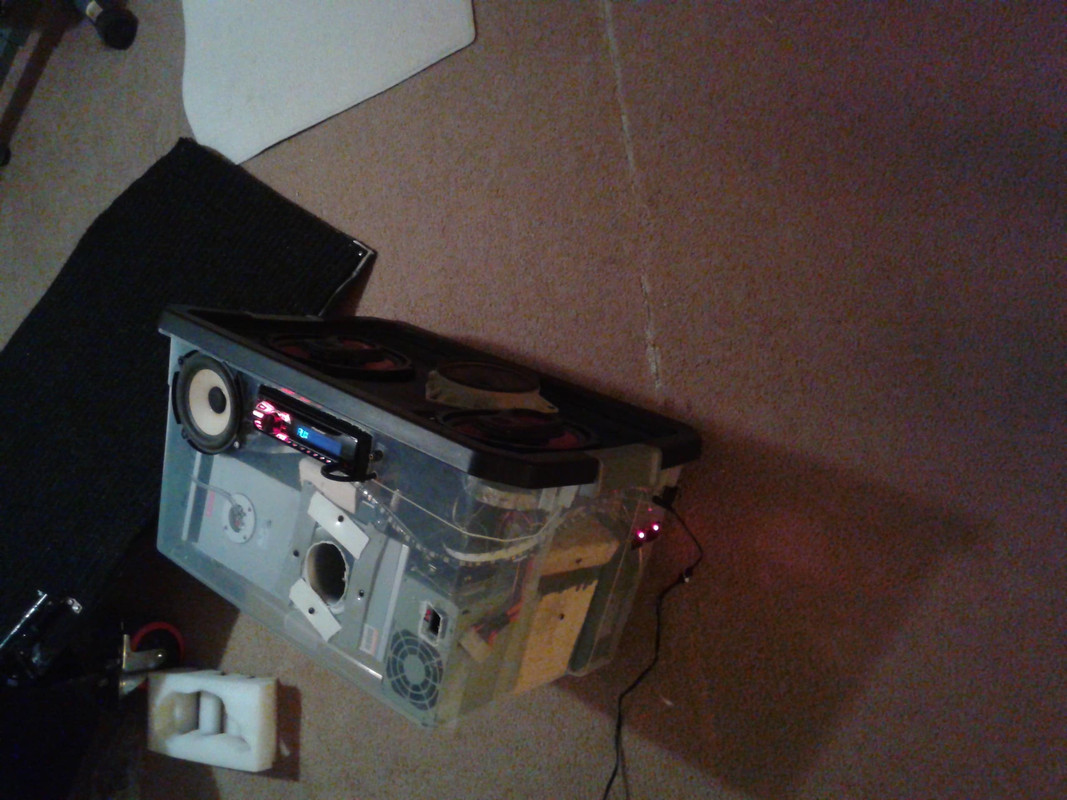 Text and Images © 2015 Frank Magazu.